Exploring the World of International Freight Forwarders: Latest News and Updates
By:Admin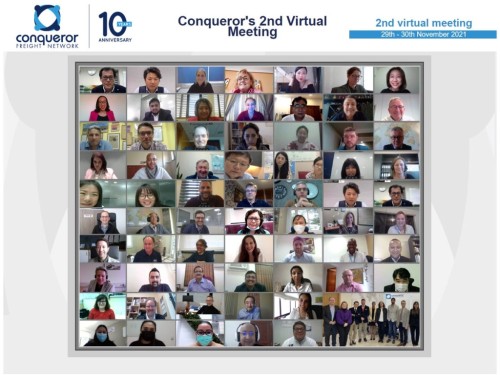 Title: Simplifying Global Logistics: The Role of International Freight Forwarders

Introduction:
In today's interconnected global economy, businesses of all sizes are increasingly relying on international trade to expand their markets and reach new customers. However, navigating the complex landscape of global logistics can be overwhelming and time-consuming. This is where international freight forwarders step in to provide invaluable services that streamline the process and ensure smooth transportation of goods across borders. In this blog, we will delve into the world of international freight forwarding, its importance, and how it simplifies global supply chains.

What is an International Freight Forwarder?
International freight forwarders play a crucial role in facilitating the movement of goods from one country to another. They serve as intermediaries between shippers and various transportation services, including air, ocean, rail, and trucking. These forwarders possess extensive knowledge of customs regulations, documentation requirements, and international trade practices. By leveraging their expertise and network of global agents, they ensure the efficient, secure, and cost-effective transportation of goods.

Why Do Businesses Need International Freight Forwarders?
1. Expertise and Specialization: Global logistics involve intricate processes and regulations that can vary significantly from country to country. International freight forwarders have the experience and knowledge to navigate these complexities efficiently. Their specialized understanding of customs clearance, documentation, and trade compliance ensures that shipments reach their destinations smoothly and without delays.

2. Cost Efficiency: Freight forwarders leverage their extensive network of carriers, enabling them to negotiate competitive rates for shipping services. Their expertise in optimizing routes and modes of transportation helps businesses save on costs associated with shipping, insurance, and customs duties.

3. Risk Management and Insurance: International shipments are susceptible to various risks, including damage, theft, and delayed deliveries. Freight forwarders offer comprehensive insurance coverage options, ensuring that businesses are protected against potential losses. Moreover, they manage risk proactively by meticulously planning and coordinating shipments to minimize potential disruptions.

4. Time Savings: Coordinating international shipments requires substantial time and effort, as it involves multiple parties, numerous documents, and compliance with ever-changing regulations. By outsourcing these responsibilities to freight forwarders, businesses can focus on their core operations, saving valuable time and resources.

5. Global Network and Reach: International freight forwarders have established global networks comprising agents, carriers, and customs brokers. This allows them to seamlessly navigate through various ports, customs procedures, and transportation systems. With their extensive reach, freight forwarders ensure that businesses expand their global footprint by tapping into new international markets.

Optimizing Global Logistics with International Freight Forwarders:
To enhance the efficiency and effectiveness of global logistics, businesses must partner with reputed international freight forwarders. Here are a few key steps that forwarders undertake to simplify the process:

1. Documentation and Compliance: Freight forwarders work closely with businesses to prepare all required documents accurately. From commercial invoices and packing lists to import and export licenses, they ensure compliance with various regulations, minimizing the risk of customs delays or penalties.

2. Transportation and Routing: International freight forwarders select the most suitable transportation modes, carriers, and routes based on the unique requirements of each shipment. They optimize the supply chain, reduce transit times, and enhance cost-efficiency by leveraging their expertise and industry knowledge.

3. Customs Brokerage: One of the critical responsibilities of international freight forwarders is managing customs clearance. They liaise with customs authorities, ensuring that all necessary permits, licenses, and declarations are in place. By facilitating smooth customs processes, forwarders prevent costly delays and ensure seamless border crossings.

4. Insurance and Cargo Protection: Freight forwarders offer tailored insurance options to safeguard shipments against potential risks. This coverage provides peace of mind and protects businesses from financial losses resulting from potential damages, theft, or loss during transit.

Conclusion:
In today's interconnected world, international freight forwarders are essential partners for businesses engaged in global trade. Their expertise, specialized knowledge, and extensive networks simplify the complex logistics landscape, ensuring efficient and cost-effective movement of goods worldwide. By outsourcing logistical challenges to freight forwarders, businesses can focus on strategic growth and expansion, confident in the knowledge that their shipments are in capable hands.